Teamcenter quality
Siemens Teamcenter Quality is a quality management system (QMS) that enables companies to ensure compliance with regulations, plan and optimize quality, reduce the cost of defects and rework, and achieve greater process stability.
CAQ - Teamcenter quality
Product quality is key for the success of manufacturing companies. Efficient quality management reduces costs sustainably and ensures high customer satisfaction by developing products of first-class quality.
Siemens' Quality Management Software (QMS) solution enables companies to manage complex requirements for planning, controlling and monitoring processes and business quality. It enables them to meet the highest quality requirements and ensure continuous improvement. The Siemens quality management solution provides optimal support for compliance with international guidelines and standards, such as ISO 9001, IATF 16949 (automotive industry), IAQG 9100 (aerospace), IRIS (railway), FDA 21 CRF Part 11 (food and pharmaceuticals), GMP/GLP (laboratories, process industries).
Integrated process functions (APQP project planning, issue and CAPA management, problem solving) allow you to be plan and monitor quality processes and take appropriate action in case of non-compliance.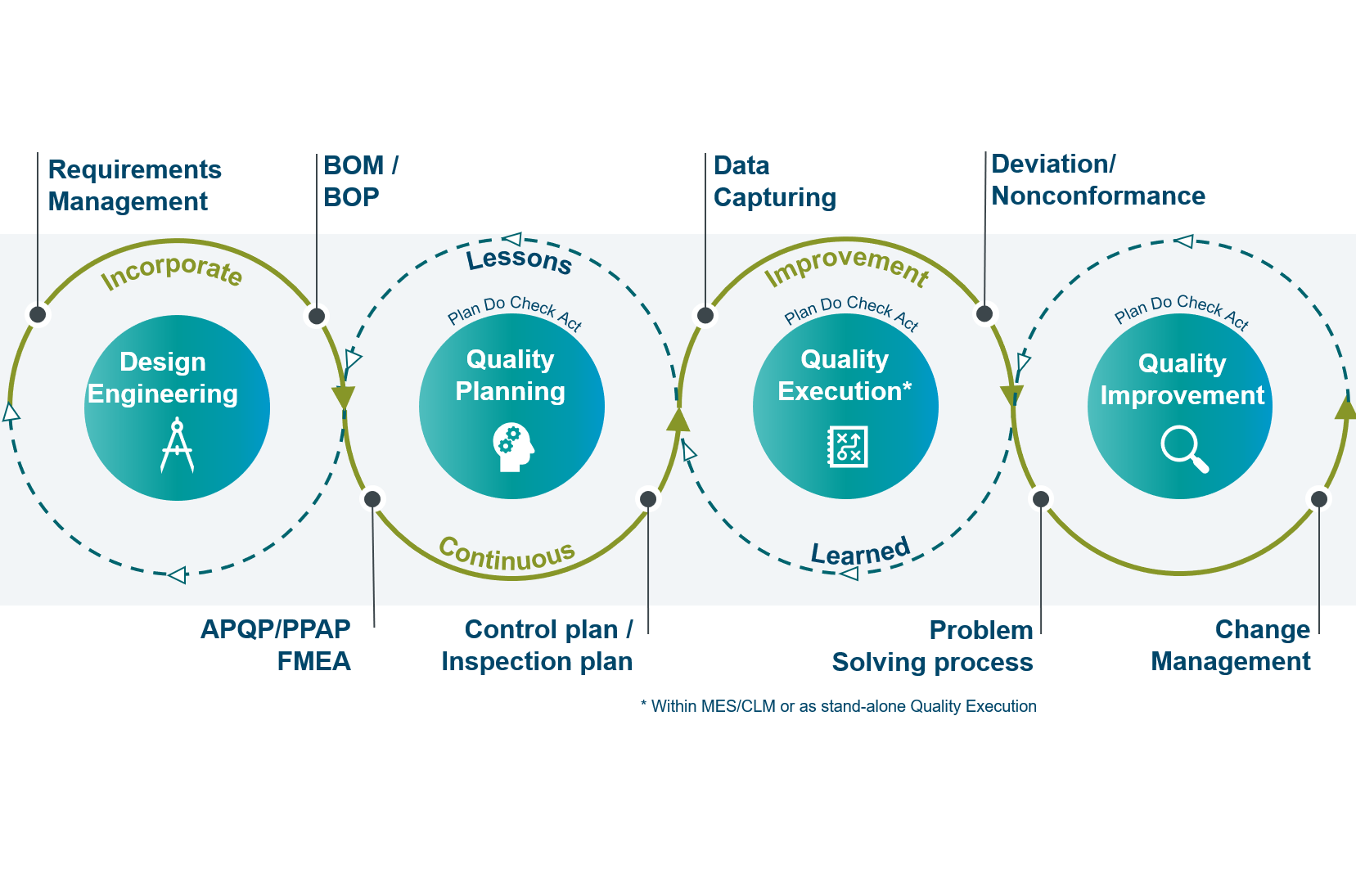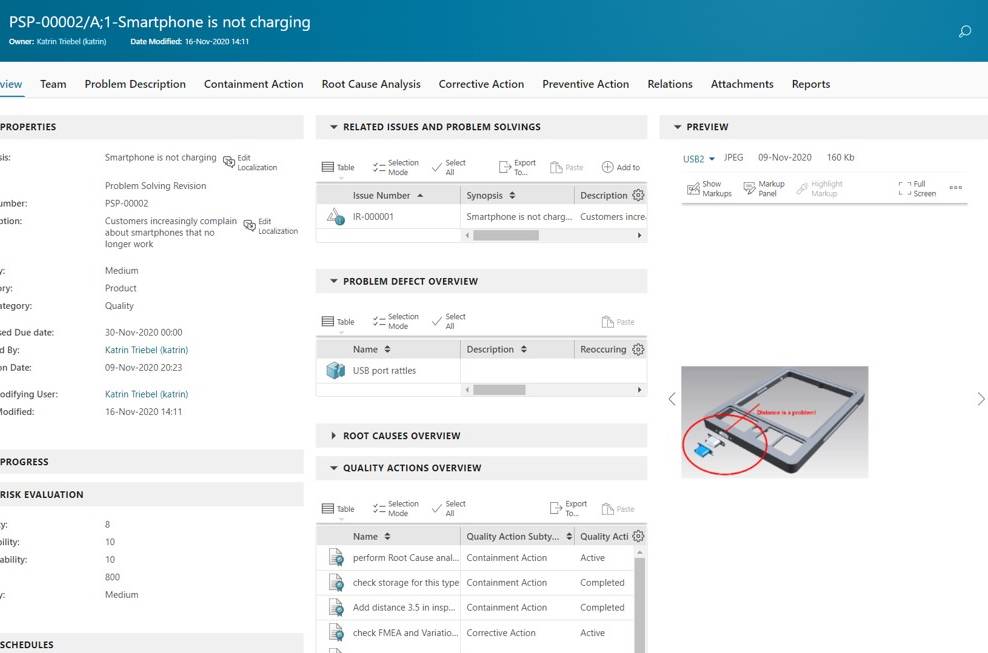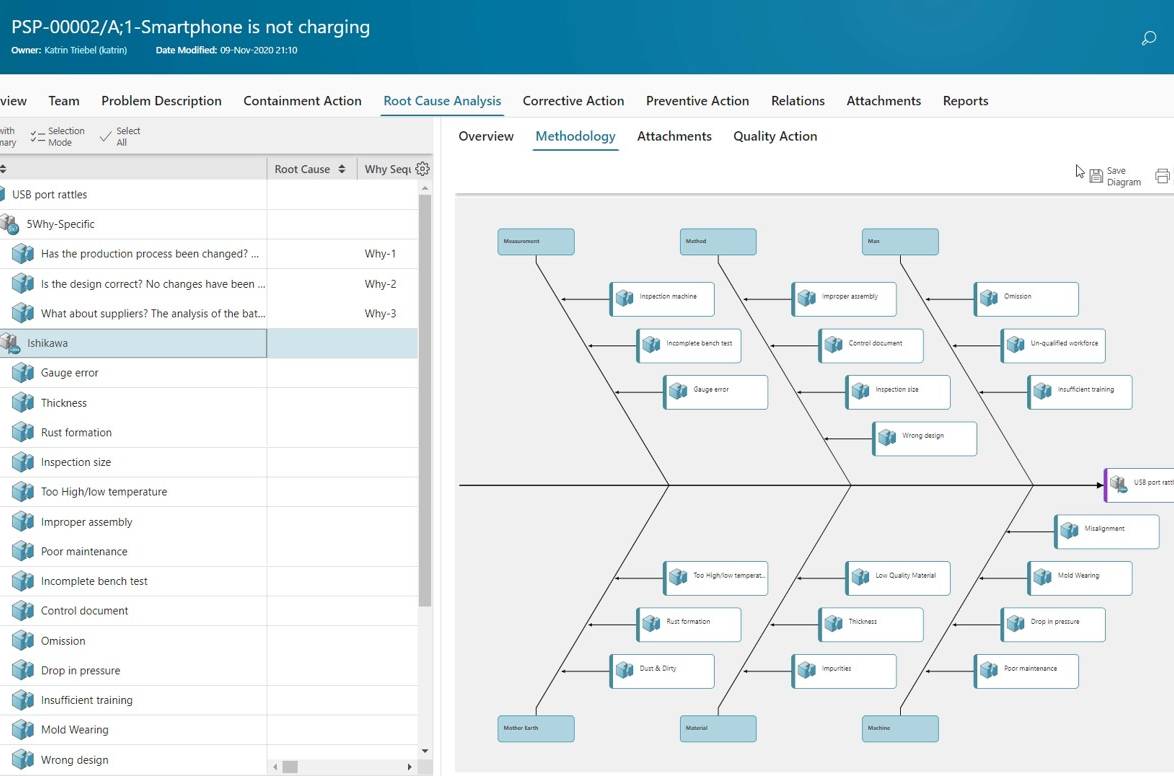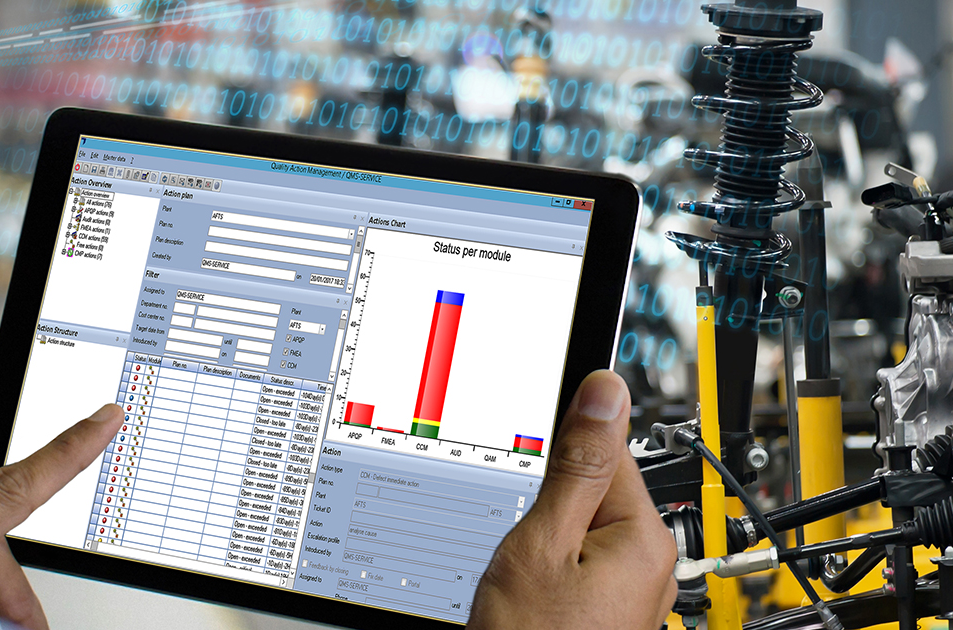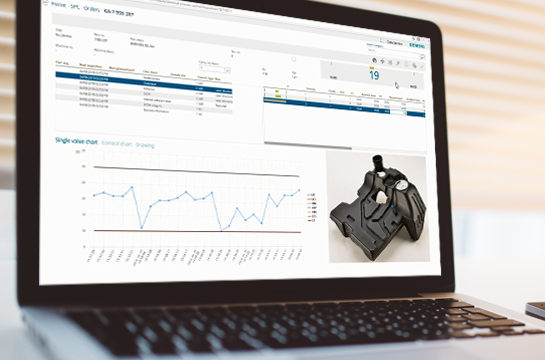 1/5
Advantages of quality management
Continuous improvement and innovation
Preventive instead of reactive measures
Reduction of process, quality, defect, and scrap/rework costs
Increased operational excellence and customer satisfaction
Prevent recurring defects
Vision Teamcenter quality
The vision of Siemens Teamcenter Quality is to increase manufacturing competence with basic quality management aspects in NX, Teamcenter and Opcenter platforms integrated in the collective closed loop manufacturing approach for Industry 4.0.
The Teamcenter Quality product family is a set of features based on the Teamcenter Active Workspace client. It includes the modules APQP Program Management, FMEA, Control and Inspection Plan, as well as Problem Solving Process. Since Teamcenter Quality shares the same database with other Teamcenter applications, it can be seamlessly integrated into other areas of design and production planning.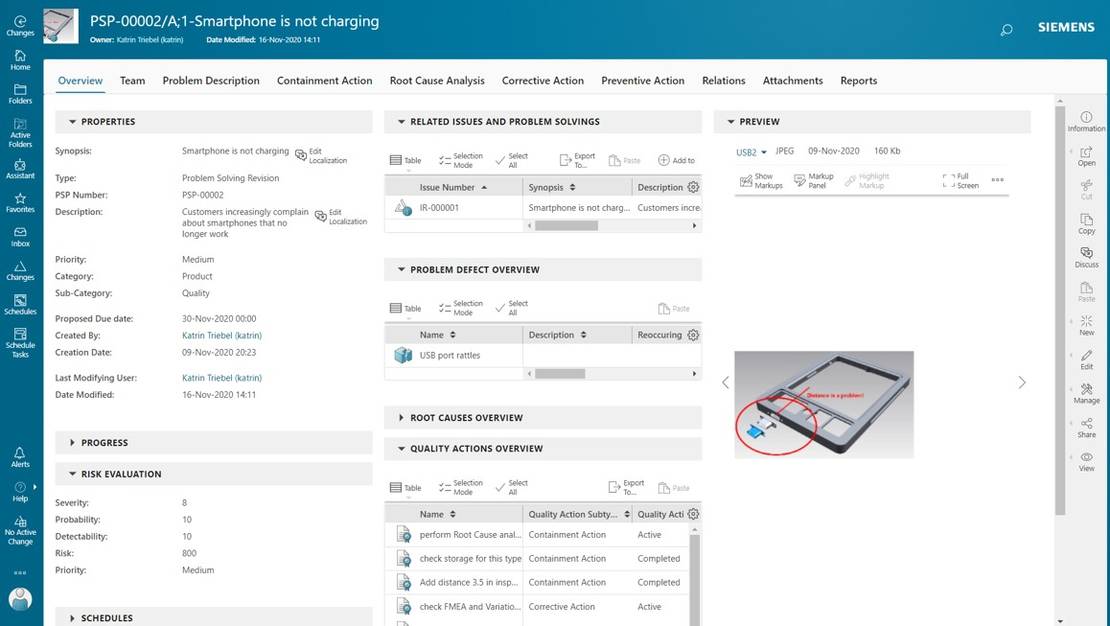 avasis Services
With our long-standing experience from more than 100 successful projects, we provide competent support for your project.
Learn more