NX CAD
NX is the industry's leading product development software (CAD) in terms of performance, flexibility, and innovation. With the features, power, and functionality of NX, you can get your product to market faster than ever before.
NX CAD
NX supports all aspects of product development, from concept development to design and manufacturing. NX provides integrated tools to coordinate disciplines, protect data integrity and design intent, and optimize the entire development process.
With NX, the quality of your products is perfect the first time they are launched on the market. It is accomplished through the use of virtual product models and the reduction of costly physical prototypes. This leads to new market shares, lower development costs, and higher product quality.
The five main application areas of NX are:
Industrial design | NX CAD
construction | NX CAD
Simulation & Calculation | NX Simcenter
NC programming | NX CAM
Measuring machine | NX CMM
It creates a continuous 3D database from design to the 3D coordinate measuring machine.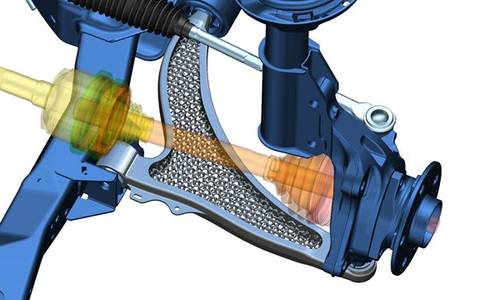 Product Modeling
More innovative and higher quality products at lower costs. The NX product development software from Siemens PLM Software provides power, efficiency, and cost savings during the design process and all other phases of product development.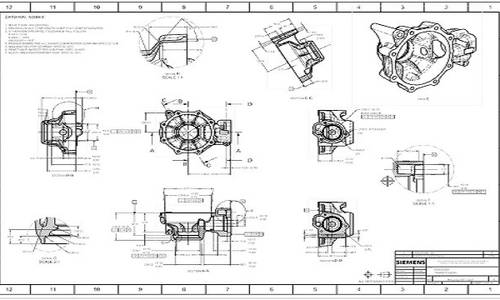 Drawing & documentation
The highly efficient drawing tools enable quick and easy creation of design drawings from 3D models. The software automatically creates drawing views of 3D parts and assembly models. It helps with the alignment and scaling of the drawing views as well as with the arrangement of the individual drawing sheets.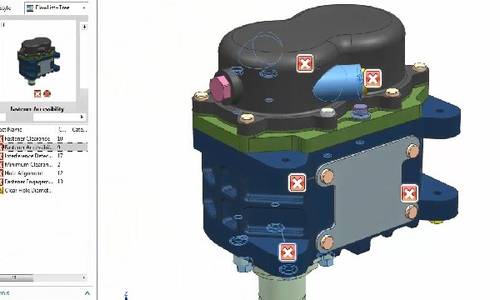 Design validation
NX products provide visual product analysis and validation tools to quickly summarize information, check designs for compliance with the requirements, and make well-founded decisions.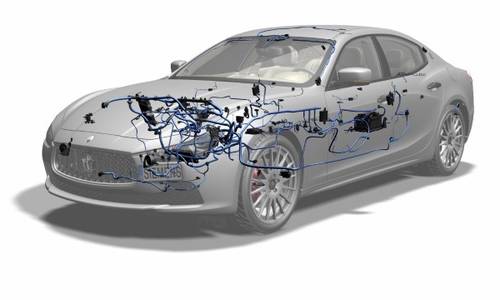 Design interoperability
It is no secret that today's products are becoming increasingly complex and many, if not most, require integrated electronics. To avoid conflict and ensure that both systems are compatible before the design is completed, it is essential that system designers work together throughout the entire development process. The NX solution provides a common platform for the development of electromechanical systems. The efficient, parallel ECAD-MCAD design process provides a holistic view, eliminating costly electromechanical problems in new product development.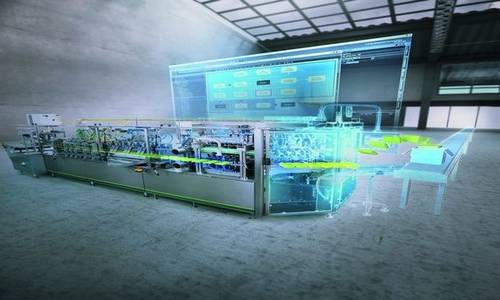 Mechatronic concept design
The interdisciplinary machine design approach of our products breaks down barriers between electrical, mechanical, and automation engineers. NX continues the revolution in machine design by helping to complete designs faster and with better quality. Mechatronics Concept Designer provides an end-to-end solution that enables interdisciplinary collaboration, reuse of existing acquired information, shorter time-to-market, and more informed decision making through evaluation from concept to production.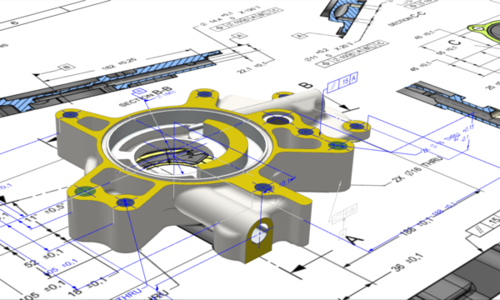 Model based definition
With the help of model-based design, a complete digital image of a product can be created in a 3D model. This makes a conventional drawing superfluous. By upgrading the model to a single source of truth, product teams save valuable time by integrating product and process information. They also have assurance that the design intent is fully captured and linked to the model. Compared to drawing-based workflows, NX reduces time spent on design documentation.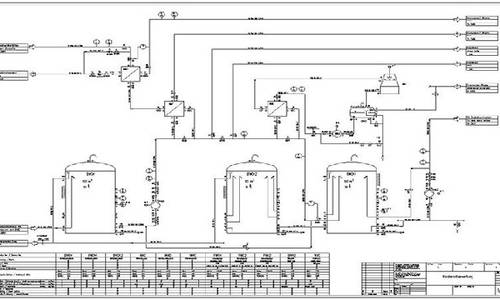 P&ID Design
For example, process diagrams support the design of ships and plants. It opens up the possibility of defining dimensions and equipment types and validating system operation before time is invested in 3D design.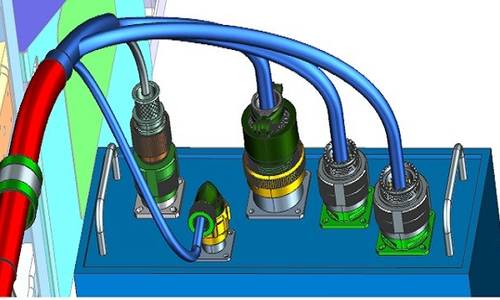 Pipes and cables
NX's digital product development solutions include an integrated suite of tools that support the entire routing system design process, including cable harnesses, cables, hoses, pipes, installation parts, and tracks.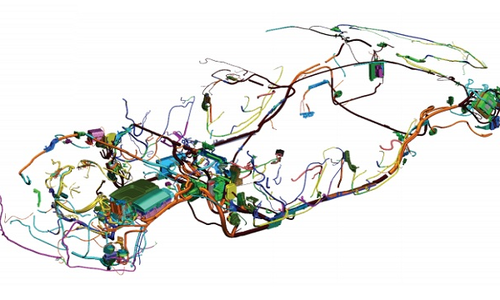 Workflow based solutions
Siemens PLM Software offers solutions adapted to the specific needs of individual industries. With our long-standing experience and our knowledge of the key industry requirements, companies can quickly add value to their products and processes with our products.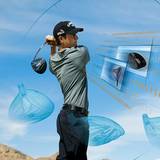 "«With Siemens Digital Industries software we can design at a much more precise level, which helps us communicate this precision more accurately with our suppliers. It also allows us to associate our simulation data with our CAD models, our prototyping data, and even our test data.»"
Our services
Do you need support for your project? Our experts are happy to advise and assist you.
Learn more