Teamcenter Medical Device Solution
PLM solution for medical technology companies.
Teamcenter Medical Device Solution
For your product development, the PLM solution "Teamcenter Medical Device Solution" supports compliance with processes and facilitates submission management, which increases efficiency significantly. Our proven PLM solution helps accelerate innovation in development, reduce costs, and simultaneously ensure compliance with regulatory guidelines and quality.
Relevant internal company guidelines, standards, regulatory requirements, etc. are automatically taken into account by the templates.
Responsibilities, deadlines, requirements, etc. are clearly displayed.
Individual adjustments are possible at any time.
Regulatory affairs or quality managers are directly involved in the process.
Changes, repeated reviews, development steps, etc. are automatically tracked and can be traced at any time.
Additional modules in Teamcenter, such as schedule management and Polarion, can be directly integrated.
Overview video for Teamcenter Medical Device Solution
Advantages of the Teamcenter Medical Device Solution
Interdisciplinary
Provides specific views for each role, reflecting the way each user works, while increasing productivity.
Usability
The module design is based on several years of experience according to best practice standards and features easy navigation and visualization.
Baseline
Baselining provides the foundation for easy traceability and decision making for changes. Effects of decisions can be visually displayed at any time, quickly and easily.
Combination
Fusing all disciplines makes the progress of the project clearly visible to all. It facilitates capturing dependencies between the disciplines and enables seamless communication.
Proprietary development by avasis
The module Teamcenter Medical Device Solution is an add-on module developed by avasis and requires installation and implementation of Teamcenter.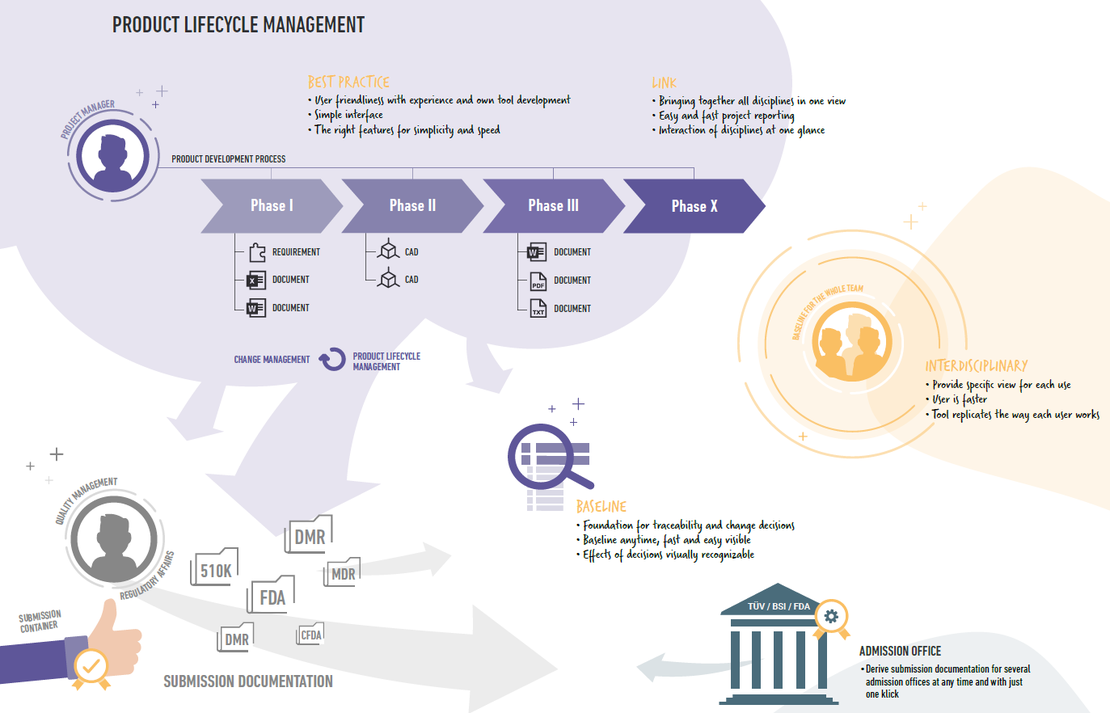 avasis in medical technology
The product development processes in medical technology differ from the processes in other industries.
To the industry page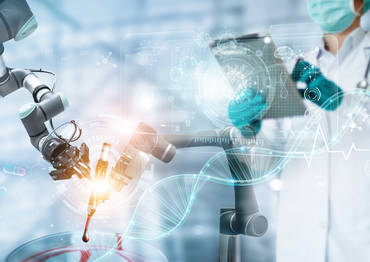 Polarion Medical Device Solutions
We offer our own best practice configuration packages for Polarion Medical Device Solutions based on the technical expertise of the avasis team and the wide range of experience in various projects.
More about Polarion Medical Device Solutions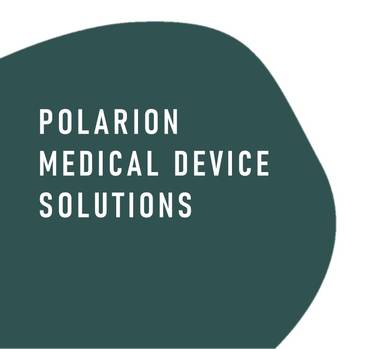 Your contact partner
Our experts are happy to help you. We assist you in finding the optimal PLM solution.